Winner of the 2011, 2012 and 2014 South Australian best small production nursery award and best production nursery (turnover under 1.5 million) nationally in 2015.
Based in Mount Compass SA (45min. from Adelaide), Jong's nursery aims to supply the local market with good quality pot plants for a competitive price. For the horticultural trade only.
Are you a public customer looking to buy any of our products? Simply ask your local Garden centre to contact us and we will happily supply them.

 Owners of the company are Nico Jong and his son Peter Jong. 
Both Nico and Peter have a diploma in horticulture and together they have more then 50 years of experience in growing plants.  
In '08 they left their nursery in the Netherlands and moved to Australia where they began building the nursery which was finished in March '09.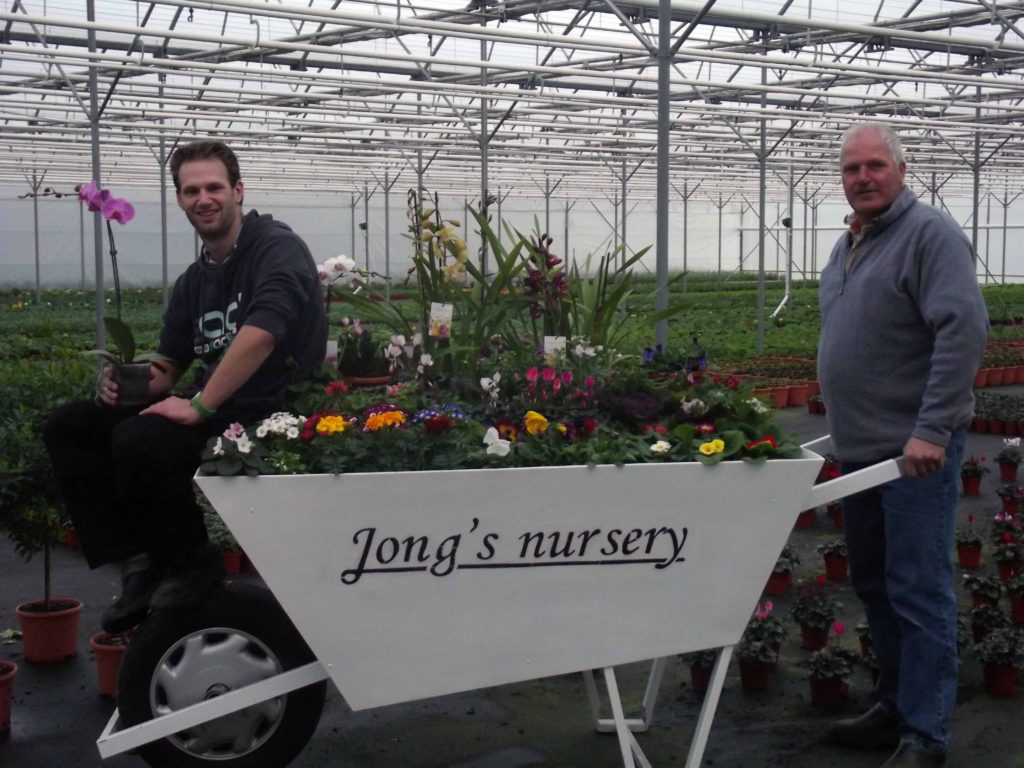 Production started in '09 with test batches of potted colour which proved to be a success and potted colour has  developed into one of the main product lines of the nursery.
At the same time we started growing and testing various perennial and indoor plants on the market, from this we developed our other product lines. 
Several years after the start of the business we are now the biggest Phalaenopsis orchids grower in South Australia and working hard in cooperation with our overseas contacts to bring you even more new and improved plant varieties.